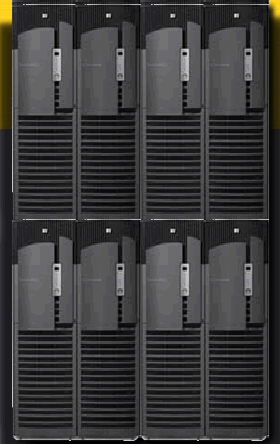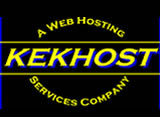 30-Day Money Back Guarantee
Scalable public cloud servers for faster cloud web hosting.
Run your applications faster with a KEKHosting Cloud Server. Twice the disk speed of other public cloud hosting, guaranteed performance stability and independently scalable RAM/CPU and storage adds up to unrivalled flexibility, consistent performance and incredible value.
Innovative KEKhost Cloud Servers are powered by OpenStack cloud computing, and fuelled by SolidFire SSD Storage with Guaranteed QoS and burstable IOPS, so you can count on fast, consistent performance whatever the workload. Perfect for high performance pay-per-use cloud web hosting, app hosting and development.
Deploy a self-service KEKhost Cloud Server in minutes, independently scaling RAM, CPU and Storage according to your needs. Ideal for cloud web hosting, apps, development and more.
​ Innovative and evolving OpenStack servers
​ High CPU/RAM options with dynamic scaling
​ Rapidly deploy virtual servers
​ Fast, dedicated 100Mbps bandwidth
Count on guaranteed SSD Storage performance as predictable as dedicated storage. Burstable IOPS respond to your applications' workloads, ensuring consistently fast server speeds.
​ Fast SolidFire All-SSD Storage as standard
​ Secure data with redundant data copies
​ Dedicated IOPS for guaranteed QoS
​ Burstable IOPS for workload spikes
Quickly have our Sales Team to create an account in the KEKHosting Control Center to deploy, manage and access your servers via root SSH. All with integrated 24/7 support and on-demand System Administration.
​ Self-service servers with root SSH access
​ Quickly deploy, close and scale servers
​ Unmetered LAN between your servers
​ Pay-per-use billing for active servers
<< Cloud Servers provisioned with a choice of Linux OS such as CentOS or Ubuntu & Microsoft Windows
<< KEKhosting limit by default the frequency of emails sent from a KEKhosting Cloud Server
<< Cloud Servers have 1x public (WAN) IP and 1x private (LAN) IP
* Each price listed above is exclusive of the cost of Outbound traffic N125/GB
Note: The prices listed here are for Linux based Cloud Servers only. For Windows based Cloud Servers, call for pricing.
<< Free inbound and local server traffic
For additional server management and System Administration support, contact our Sales Team about management on-demand, or find out about a managed cloud server.
100% network uptime and server QoS are guaranteed.
Note: Each plan requires a minimum of 1 month subscription
KEKHOSTING.COM, a KEK Technology Inc. member Network. Copyright ©2000-2016. All Rights Reserved. Terms & Conditions